Event Performances
David Coffin brings music into every custom-tailored event.
He develops performances pitched precisely for each audience, ranging from background instrumentals to lusty sing-alongs, perhaps featuring your guest-of-honor. From intimate parties to full-blown extravaganzas, seaside clambakes to solemn rites, solo or with his ensemble, David guides you in creating the desired atmosphere or entertainment for your gathering. His specialty is audience interaction. No one can get a reluctant crowd singing as heartily as the irrepressible David Coffin!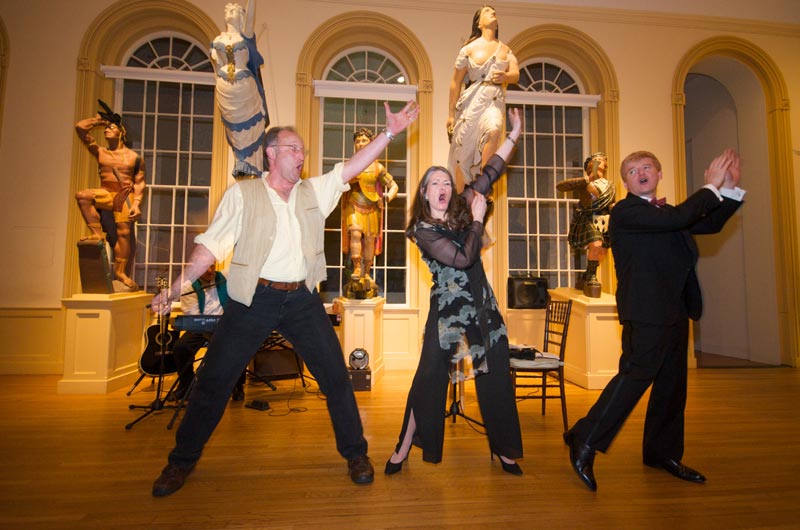 David Coffin gets everyone up and dancing and singing
David's special event performances have included galas, openings and parties at all the greater Boston area museums, including the MFA, Gardner, New England Aquarium, Peabody Essex Museum, Boston Convention Center, State House, Mystic Seaport and New Bedford Whaling Museum, as well as innumerable distinctive private engagements from Maine to Nantucket and beyond.
Often, David is asked to provide background music during a portion of an event, and then to step forward to engage guests in his signature Maritime History Presentation or his musical Boston Harbor Tour. Collaborating with you or your event planner will make your special occasion memorably musical.